Buildable 40-Acre Lot Just For You in Kern County!
Kern County
/

CALIFORNIA
$ 12,000 OR Terms $1,000 Down and $250/ month for 72 months
Property detail
Property overview
Price

$ 12,000 OR Terms $1,000 Down and $250/ month for 72 months

ID

334-072-07

Type

Cash Sale

Contract

Sold

Location

Kern County

/

CALIFORNIA

Area

40 acres
Description
Wanting to have a wide area where you could have room to grow? Build your own mini vegetable farm? Or a mini flower garden instead?
Your friends will be envious if you buy this extensive 40-Acre Lot located in Kern County, California. that you could buy for a cash of $12,000.00. But if you choose to have an installment then the process would be $1,000 Down and $250/ month for 72 months. You can unwind at its nearby parks and discern each moment at Philip Marx Central Park, West Park, Pioneer Park, Tehachapi Valley Park & Rec. This area has also nearby lakes where you could enjoy swimming, boating, kayaking, sailing at Brite Lake and Cub Lake. You can also drop by and enjoy the artifacts and relics of ancestors of the place at Tehachapi Depot Museum, Tehachapi Heritage League Museum, Errea House Museum.
Come! Snag this broad and dynamic area! This property is only available to the buyer who acts NOW. Stop reading and hook it!
Property Details
Parcel Number: 334-072-07
Asking Price:  Cash $12,000 OR Terms $1,000 Down and $250/ month for 72 months.
Closing/Doc. Fees:  
Type: Vacant Land
Location: California City, CA
Country: United States
State: California
County: Kern
ZIP:  93505
Center Coordinates: 35.201196, -117.859872
GPS Corner Coordinates:
35.1992084045819,-117.857795433171
35.2028642683357,-117.857813164905
35.2028383830618,-117.862227851216
35.1992315469237,-117.862192301191
Power: Solar or alternative
Sewer: Septic or alternative system
Title: Will be conveyed from Vacant Land Guys LLC
POA/HOA Fees:
Taxes: $308.78(From Parcel Fact)
Contract: Cash Sale
Size: 40 Acres
Legal Description:  SECTION 25 , TOWNSHIP 31 , RANGE 38 , QUARTER
General Elevation: 2,661 ft.
Zoning:  Residential
Roads: Dirt/Gravel
About the Seller:  We are the Vacant Land Guys. A small team that search the country for vacant land and sell it at rock bottom wholesale prices!  We own all of the properties we sell. We are able to keep our prices super low because there is no middleman to deal with. When you buy from us you are buying directly from the owners of the property.
Position
Assigned agent
Similar properties
$ 99 You pay the taxes and liens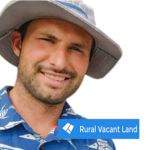 $7,499 Cash or $379 Down Owner Finance