SOLD – 3.69 ACRES PIERCE COUNTY, WA – WAY BELOW MARKET VALUE
WASHINGTON
/

Pierce County
$ 94,997
Property detail
Property overview
Price

$ 94,997

ID

0318358009

Type

Cash Sale

Contract

Sold

Location

WASHINGTON

/

Pierce County

Area

3.69 acres
Description
Named as one of the fastest-growing economies in the United States last year, Washington State continued to be on top. Scoring well in three categories namely innovation potential, economic activity, and economic health, the state is ahead of second-place Utah. With retail sectors and information services boosting its economy making it bigger than the 25 smallest states combined. The boom of Washington's economy is expected to continue with Seattle leading it. Furthermore, Washington's universities play a role as an educational force and economic driver. Another big factor that affects the state's economy is tourism. Seattle, in particular, is a major hub when it comes to weekend getaways and memorable day trips. Attracting millions of local and foreign tourists each year, Washington has many exciting places to visit and fun things to do. It is home to sleeping volcanoes, lush green landscapes, charming cities, and unique set of attractions. A trip to the Evergreen State will make you realize why it is one of the best states to visit and live in.
Pierce County is in Washington and is one of the ideal places to live in the state. Global industry leaders find the county as a great place to do business as it already supports manufacturers such as Medallion Foods, Boeing, and Milgard Manufacturing. What makes it an ideal place for big manufacturing companies to do business is because there is a large supply of vacant industrial land with easy rail access and infrastructure already in place. Agricultural farmland is an important part of the local economy for almost two decades and produces half of the nations' rhubarb. A notable attraction that draws in people to Pierce is Mount Rainer, a sleeping volcano. Other tourist spots and accessibility in the county are the following:
3.24 milesdriving distance to Cougar Mountain Middle School
4.84 milesdriving distance to The Hideaway Sports Pub
6.11 milesdriving distance to Tahoma Veterinary Hospital
6.62 milesdriving distance to Art Crate Filed
7.23 milesdriving distance to The Classic Golf Club
11.07 milesdriving distance to Sprinker Recreation Center
19.62 milesdriving distance to Tacoma Mall
19.81 milesdriving distance to Central Pierce Fire and Rescue Station
22.35 milesdriving distance to Chambers Bay Golf
23.18 milesdriving distance to The Fish Peddler Restaurant and Market
26.27 milesdriving distance to Ruston Way Waterfront
27.01 milesdriving distance to Point Defiance Park
39.97 milesdriving distance to Mt. Rainier National Park
Planning to move in the Pierce, Washington? We have 3.69 acres of vacant land for sale. The property is located in Elk Plain, Pierce County. It's away from the hustle and bustle of the city life but still close enough to amenities that can provide you with your needs. You can also refer to the bullet points above to determine how close tourist attractions, shopping malls, and restaurants are in the property. There are many things to do to entertain you and your family. You can watch the sunset in Tacoma Waterfront, an inlet of Commence Bay where you can even arrive on a boat. If you are on the adventurous side, go hiking, camping, fishing, skiing, biking, or snowboarding in the most prominent volcano in the Cascade Mountains, Mount Rainer. Fairs and festivals are also held that lasts for more than a week and not just one festival but four annually. A day in the county will not be enough to cover every beautiful sight and explore the city. If you plan on working and living in Pierce County then this is your chance to grab this opportunity of a lifetime.
The 3.69 acre property is sold at a very affordable price that is below market value. This is a rare chance so we advise you get it as soon as possible.
PRICE IS WAY BELOW MARKET VALUE!!!
Property Details:
Status: Available
State: WA
County: Pierce
Parcel Number: 318358009
Size (In Acres): 3.69
Address: 28513 30TH Ave., Elk Plain, Washington, USA
Road Access
Power: On the Property
Water: Nearby
Access: Easement recorded
Google Coordinates: 46.997332, -122.388422
Property type: Vacant Land 
Offer type: Hot Offer!  , Wholesale 
City: Spanaway 
Zip Code: 98387 
Street: 28513 30th Ave E 
Parcel Number: 0318358009 
Size: 3.69 Acres
Position
Assigned agent
Similar properties
$ 4,753 CASH DISCOUNT OR $253 DOWN & $130 MONTH FOR 48 MONTHS ☆NO CREDIT CHECKS☆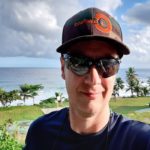 $ 2,500