Testimonial
A big thank you goes to Steve Butala and Jill Dewitt over at LandAcademy.com who tought me to buy land and sell it on the internet. Also the crowd at SuccessPlant.com for answering lots of my questions along the way. Would love to hear your story and post some pictures of what you are building!
"I'm so happy I'm shaking."
2/5/2016
"Luke, has been a pleasure to work with on purchasing my first piece of California land. Thank you for your help!!"
Kelly Emery 4.19.2016
"Hello Luke, I just wanted to Thank you for providing this great opportunity for me. I really like your website and YouTube channel. I wish I could have seen one of your awesome videos on the property I recently purchased. If you could, please send me any and all information you have regarding the property, it would be sincerely appreciated. I hope to make another purchase someday. Keep doing such an earnest job.  Once again, Thank you,  John"
5.7.2016
Featured on LandStay.com as their "Hump Day Special" where land promoters go to buy their land at wholesale prices
5.18.2016
"Many thanks and God bless. I plan to buy more from you. You're the best."
David 6.18.2016
"Great. Thanks Luke, you made this an easy transaction. I greatly appreciate it."
CJ 8.25.2016
"DEAR MR LUKE SMITH THANK YOU VERY MUCH FOR YOUR HELP TO CORRECT THE DEED I TALKED TO KRISTINE IN ELKO COUNTY AND SHE INFORMED ME THAT DEED HAS BEEN RECORDED IN MY TRUST NAME I WISH YOU VERY MUCH SUCCESS IN YOUR BUSINESS AND HAVE A BLESSED DAY REGARDS YOUSUF"
9.1.2016
"THANK YOU! Great choice and excellent service, Luke! We'll watch for the deed. Have a great day!"
9.16.2016
"Thank you luke for a great experience Thus far. I will refer you to many more people in the future. Thank you again."
Jeff
"I recently purchased a property from Luke Smith. I had many questions and Luke answered them promptly. He even helped me do research that he really didn't need to do for me. I feel Luke went a one and beyond. I will not hesitate to purchase land from him again. Thanks Luke!"
Samuel Church.
again, thanks so much for all your tremendous help. you're a total gift bro
To all of you at RuralVacantLand.com, I am very much looking forward to getting out there! I have to tell you, that you have made me quite happy. It will be a bit of a drive for me, and I expected this at the price range that I needed to go with.
William 3.6.2017
Teddy 4/7/2017
I am very proud to say i am taking my first step towards buying my first property this would have never been possible if it weren't for you and the services you offer to every day working class people like me. Thank you
Teddy 4/7/2017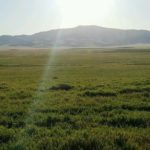 Bill
Thanks for you help Luke, as you can see from these pictures, it is very beautiful there. Almost scary being so far from anything else!
Bill
Quoted by Timothy
I can't take the Georgia traffic It's brutal
Timothy
Buddy. I like you. I hope we can do business soon. I've joined your page. Thanks for shoeing the type of options I'm looking for.
Anthony Jenkins
Hi, Luke...I really enjoy your videos. My passion is Arizona. I have yet to buy from you, but several months ago I had some property in Pima County, AZ which you purchased from me very quickly without any issues. I was amazed as to how easy it was to deal with you...especially when you do all the paperwork. Thanks again, Luke. My dream property in AZ will come directly through you. God bless you.
Thomas Johnson
Awesome Luke. I am doing another video to direct people to you. I think what you are doing is great.
Extreme Budget
Thanks for the live video! I'm going to be contacting you shortly about picking up a property.
T-Fox
I see subscribers. You're doing a good job keep up the great work. I watch a most every video. I love all of them. Just waiting for the right piece to come along. I really like the Carolina land. Kind of weird. But I had a dream about it. Which made me Interested. But based off of that alone. Having a hard time spending three. Anyways I like your videos. I'm curious Luke I have a lot of people to call me. Wishing they had a way out to buy a property for very cheap. Do you offer any kind of an affiliate program? I send some people your way anyway. But I I'm pretty sure if I did a video review. You would get quite a few hits
Forensic Contract Audit llc
Thanks Luke! You have some awesome properties. I'm living in my travel trailer in Quartzsite AZ, and one of these videos I'll find something you have near me and jump on it! Keep up the good job, really dig your vids! Peace!
Jimmy Yuma
Dear Luke Smith,

I received by mail the paperwork pertaining to the property I bought from you in Horseshoe Bend, AR and was so impressed by your professionalism, attention to detail,  and prompt replies to my questions.  Thank you also to Gilian for her help and quickly returning my phone calls and emails.

You have such low prices compared to the many realty websites I looked through for months until I found that little piece of land to one day build a lake home where I hope to retire. Their prices were usually at least twice and often much more than what you were asking for similar properties plus after a perfunctory email auto-reply, most of them never followed up with a call or email to answer my questions. So your prompt and courteous help was most welcome and appreciated!

Thank you so much again.

Best regards,

Alycia R.
Alycia R.