SOLD River Front Property on Tassel Creek and 30 min to the Ocean! 2.65 Acres in Forks, WA!
WASHINGTON
/

Clallam County
$ 46,977 or Terms $5,000 Down and $700/ month for 200 months Owner
Property detail
Property overview
Price

$ 46,977 or Terms $5,000 Down and $700/ month for 200 months Owner

ID

132933210180

Type

Cash Sale

Contract

Sold

Location

WASHINGTON

/

Clallam County

Area

2.65 acres
Description
Waterfront property on 2.65 Acres. Located in Tassel Creek and about 800 feet to the Sol Duc River for world class fishing!  King salmon run in Tassel creek in Spring! It has an old bridge that needs to be replaced.  I have walked across it many times using extreme caution.  Do not drive a car over the bridge until it is replaced!  After the bridge it opens up to  a surreal meadow that elk pass though everyday.   I have camped here several times and I was going to keep it but I don't get out there as much as I thought I would.
It is one of the nicest lots we have ever had.   It is fully fenced but needs repairs.  I just cleared the blackberry fields and have a new lock on the gate.   You can access the property by stepping over the fence next to the gate.  feel free to walk around and be sure that you like it.  I have talked to several neighbors and everyone has been super friendly and incredibly helpful.  One of the neighbors cleared the lot for me with his tractor for a great deal so if you need any work done I have an awesome contact for you.
The neighbor right next door runs an Air bnb called Todd's creek side Cabin.  It is a fishing cabin. I stayed there and Todd is just the nicest guy ever.  You could stay there on the weekends while you build your cabin next door.  You can fish 2 rivers in a matter of minutes.  It really doesn't get much better than this.  Just 7 minutes to the City of Forks, WA where there are grocery stores, restaurants, hotels and many other amenities.
This one won't last long!!!
Pricing Details:
Price: $46,977
Terms $5,000 Down and $400/ month for 250 months Owner Financing!
Property Details:
Parcel Number: 132933210180
Type: Vacant Land
Location: 0 Whitcomb Dimmel Rd
Country: United States
State: Washington
County: Clallam County
ZIP: 98331
GPS Center Coordinates: 
47.980683, -124.389705
GPS Corner Coordinates:
47.98142, -124.390311
47.981376, -124.390204
47.981344, -124.39014
47.981308, -124.390059
47.981276, -124.389979
47.981244, -124.389882
47.981215, -124.389802
47.981183, -124.389705
47.981147, -124.389592
47.981114, -124.389464
47.981082, -124.389308
47.981046, -124.389179
47.981021, -124.389094
47.980148, -124.38911
47.980156, -124.390338
Power: In the Area
Sewer: Call the County
Closing/Doc. Fees: $0.00  No doc. fees on this one!  Most land dealers charge $199 – $600
Title: Clear
Size: 2.65 Acres
Taxes:  $317.16
Legal Description:
General Elevation: ft
Zoning: Call the County
Water: Call the County
Roads: Dirt/Gravel
Time Limit to Build: Unlimited
There is a Type 3 stream on the property that may require a variance to cross to access the property.
The property is zoned RW5.
About the Seller:  We are the Vacant Land Guys. A small team that searches the country for vacant land and sell it at rock bottom wholesale prices!  We own all of the properties we sell.  We are able to keep our prices super low because there is no middleman to deal with.  When you buy from us you are buying directly from the owners of the property.
Position
Assigned agent
Similar properties
$ 99 You pay the back taxes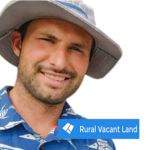 $ 1,500 Cash (Save $600+) or Own for $75 Per Month for 36 Months