SOLD-Ride ATV's Here or Sell to a Wind Farm. 4.83 Acres Mojave, CA.
Kern County
/

CALIFORNIA
$ 4,899
Property detail
Property overview
Price

$ 4,899

ID

224-470-02

Type

Cash Sale

Contract

Sold

Location

Kern County

/

CALIFORNIA

Area

4.83 acres
Description
The map ID you have entered does not exist. Please enter a map ID that exists.
Enjoy the peace and quiet of the mountains and still be close to town.  This 4.83 acre property is located in the mountains just West of Mojave, California and will be a great place to get away from it all.  Perfect for camping, ATV or horseback riding.  The Pacific crest trail is about 1 mile away.  Hold as an investment or sell to a wind farm.  There are wind farms all  over this  area.  Enjoy the panoramic mountain views and watch the sunset on the valley below from your mountain property.
Zoned E (Estate District).According to section 19.16.020. B of the Kern County Zoning Ordinance manufactured and conventional homes are allowed.  Information regarding development standards can be found in section 19.16.130.E of the Kern County Zoning Ordinance. The parking of a RV is not allowed.  For further information about the zoning designation contact Kern County planning https://kernplanning.com/contact-us/.
The easiest way to access the property is to use the GPS coordinates provided below and plug them into google and it will take you to the property.  It is mostly gravel and dirt roads.  Easily driven in a truck or other off-road capable vehicle. Power runs along the south of the property or go off grid.
Priced at $4,899 this is well below the average price per acre within Kern County.
Just 6 miles West of Mojave, which has schools, grocery stores, restaurants and many more amenities, 30 miles to Lancaster a much larger city where you have Home Depot and walmart.  60 miles to Bakersfield.  1.5 hours from Los Angeles.
Train lovers can visit the nearby Tehachapi loop and watch trains loop around the gorgeous mountainside. You must visit the Cat House, A small non-profit exotic feline breeding center 20.2 miles to the south which houses over 70 exotic endangered cats.
HOW TO SEE THE LAND
You can visit this land anytime without an appointment. Simply enter any of the GPS Coordinates (Provided below) in your favorite maps software to find it.
What you can or cannot legally do on the land is controlled by the local government, not by us or any seller. Please contact the county, providing them with the parcel number, to confirm zoning, access, and available utilities.
Buy Now
Buy Now on Terms
Property Details
Parcel Number:  224-470-02
Asking Price: $4,899
Closing/Doc. Fees: $199
Type: Vacant Land
Location: Mojave, California
Country: United States
State:  California
County:  Kern
ZIP:  93501
GPS Corner Coordinates: 35.0929661058761,-118.257438418186
;35.0929673195373,-118.258551796554
;35.0920982993389,-118.258459911513
;35.0912290426657,-118.258367188675
;35.0912239200382,-118.257256642333
Power:  Solar or Alternative
Sewer: Septic or alternative system
Title: Will be conveyed from Vacant Land Guys LLC
POA/HOA Fees: None
Taxes:  $68.63/ Annually
Contract: Cash Sale
Size: 4.83 Acres
Legal Description:  13 12N 33 section 33, township 12 range 13 quarter
General Elevation: 4,201 ft.
Zoning:  E (Estate District)
Water: Would be by well or alternative
Roads: Dirt/Gravel
About the Seller:
We are the Vacant Land Guys. We are a small team that search the country for vacant land and sell it at deeply discounted prices!
Position
Assigned agent
Similar properties
$ 1,497 You pay the taxes and liens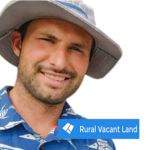 $ 199 You pay the taxes and liens