SOLD – Brick House, Metal Roof $2,499
Union County
/

ARKANSAS
$ 2,499
Property detail
Property overview
Price

$ 2,499

ID

02800-00020-0100 and 02800-00021-0000

Type

Cash Sale

Contract

Sold

Location

Union County

/

ARKANSAS

Area

0.27 acres
Description
Drive up to El Dorado and grasp that city life you've always dreamt of for you and for your family! That's possible now because of this 0.27 Acres of property with houses for sale that is located on 904 E Beech St, El Dorado. You can just renovate these two houses or you can remove it and build a new bigger one. It looks like one of the house that show up in street view is now gone looking at more modern satilite images.
Living in El Dorado means knowing your neighbors' names and faces. It means your children will go to college, thanks to the El Dorado Promise. And it means you'll be part of a community that is continually working to create an even better place to live. Whether you're looking for something good to eat or something fun to do, El Dorado has it all. From our nationally-recognized Downtown to the variety of family and cultural activities, you don't have to look hard to find something entertaining.
Live that life you always dream of. This parcel is the perfect place for you!
Asking Price: $2,499
Size: 0.27 acres
APN: 02800-00020-0100 and 02800-00021-0000
State: Arkansas
County: Union
General Elevation: 248 ft.
GPS: 33.196443, -92.653821
GPS Coordinates: 33.1966735426773,-92.6539111799305 ;33.1966765307525,-92.6539918709347 ;33.1966771410508,-92.6540082908197 ;33.1962842670035,-92.6540110492219 ;33.1962836568552,-92.6539946830524 ;33.1962806894481,-92.6539142873625 ;33.1966735426773,-92.6539111799305
and
33.1966645763696,-92.6536691198351 ;33.1966705536835,-92.6538305018101 ;33.1966735426773,-92.6539111799305 ;33.1962806894481,-92.6539142873625 ;33.1962801868502,-92.6539009215504 ;33.1962777102602,-92.6538338906518 ;33.1962717517317,-92.653673098321 ;33.1966645763696,-92.6536691198351
Legal Description: MCPHERSON N. 60 FT INSTR #926128 #04-5754 RED DEED and MCPHERSON S-D INSTR #923634 #04-5750 RED.
Zoning: Residential
Power: In the area
Water: In the area
Sewer: In the area
Roads: Paved
Terrain: Flat
Property Tax: $27.84
Time Limit to Build: None
Closing/Doc. Fees: None
Deed: Please wait for the deed to move into this one. It may take up to two months.
About the Seller: I am Luke Smith. I review thousands of properties for everyone that I buy in order to bring you the BEST deal possible. The pricing I get them at is reflected in the pricing of what I am selling them for. They are priced at half the current market price or less TO SELL (and not be listed for years). Because of their price they don't usually stay for sale for very long. The first one to go to pay for it gets it. There is a checkout button on my site. If you would like to pay another way please let me know and I will help set it up. If you are interested in one of my properties please Google your questions and or check out the FAQ section here on my website. I have never been to this property. Everything I know about the property is here on my website.
Position
Assigned agent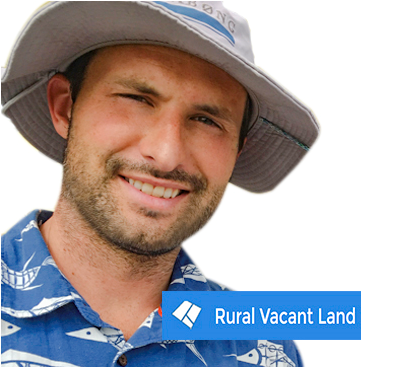 Luke Smith
1106 2nd St #851
Encinitas CA, 92024
Similar properties
$ 2,000 Cash $99 Per Month for 36 Months