SOLD! Live in the Redwoods Overlooking a Valley! Close to Nice Golf Course! Huge 2 Acre Lot. Willits, CA. $17,700
Mendocino County
/

CALIFORNIA
$ 17,700
Property detail
Property overview
Price

$ 17,700

ID

09526217

Type

Cash Sale

Contract

Sold

Location

Mendocino County

/

CALIFORNIA

Area

2 acres
Description
The valley views from this property are absolutely gorgeous! The size of this lot is an extremely rare find for this area, most lots are between .16 and .47 acres. So this lot is quite unique being 2 acres in size. The surrounding area has a few neighbors with very nice homes and some have gated entry ways, so the lot is in a really nice area of the Brooktrails township. Brooktrails offers residents an environment within a second growth mixed redwood forest where you can see the stars at night and breathe clean air while enjoying relatively inexpensive housing.
PRICE: $300/Month for 99 months
The State Water Resources Control Board has fully lifted its curtailment on the sale of water connections for Brooktrails Township Community Services District as of December 3rd 2017.
Property owners interested in developing their property may submit building plans and a site development application to the Township for review and possible approval. Please follow this link for more information about building in Brooktrails, as well as a downloadable application.
To assure the continuation of that environment was the dedication of approximately 2,500 acres to the Brooktrails Resort Improvement District to be preserved as a conservation area. This land is Brooktrails Redwood Park, some of which is available for recreation and some is considered greenbelt. Brooktrails Redwood Park offers residents and visitors a beautiful nine-hole golf course, picnic tables at Ohl Grove, a Par Course for running and exercise, a baseball field, and an extensive forest hiking trail system. A community center building is available to rent for events.
But beyond providing facilities for public use, Brooktrails Township residents have continued to maintain the conservation forest envisioned in the original development plan. Brooktrails Link https://www.btcsd.org/
It's 6.5 miles or a 15 minute drive to the town of Willits. The hospital is only 6.7 miles away or a 16 minute drive from the property. Enjoy the nice view of nature in this property with your family.
We make it super easy to own land. We accept credit cards, bankwire transfers, cashiers check, and money orders. Buy property on our website with a credit card. We offer owner financing on just about all of our properties. Just ask and we can work something out.
Property Details:
All Cash Discount Price: $17,700
Owner Finance Price:  $300 Down and $300/Month for 99 months; 0% interest and no fees! = $30,000
Type: Vacant Land
Location: Willits, CA
Country: United States
State: California
ZIP: 95490
GPS:  39.4563193970392,-123.431882638558
;39.4567251285666,-123.431188310102
;39.4574569213207,-123.431654031726
;39.4572794706405,-123.432377985053
;39.4571008310822,-123.432329016223
;39.4570334164717,-123.432309510697
;39.4568189295936,-123.432246213193
;39.4564892888883,-123.432834540955
;39.4564326639619,-123.432794853849
;39.4563829321645,-123.432767061673
;39.4566599691645,-123.432096774227
;39.4563193970392,-123.431882638558
Recording: Mendocino County
Power: At lot line
Sewer: Septic or alternative system
Taxes: $211.30
Closing/Doc. Fees:
Title: Clear
POA/HOA Fees:
ID: 09526217
Contract: Cash Sale or Terms
Size: 2.00 Acres
APN: 09526217
Legal Description: Block: 149 Lot: 32 and 33 Subdivision Plat Block: 095 Subdivision Plat Page: 262
General Elevation: 2379
Zoning: Residential
Water: At the Street
Roads: Paved
Time Limit to Build: Unlimited

About the Seller: Hey guys! We are the Vacant Land Guys. We are Liz and Aaron, a husband and wife team that search the country for vacant land and sell it at deeply discounted prices!
Video
Position
Assigned agent
Similar properties
$ 4,875 CASH DISCOUNT☆ OR $575 DOWN & $125 MONTH FOR 48 MONTHS – NO CREDIT CHECKS! FSBO - NO CLOSING COSTS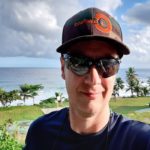 $ 3,995 CASH DISCOUNT OR $295 DOWN & 180 MONTH 36  MONTHS