0.13 Acres Lot On The City Line Limits. Enjoy The Country Living Close To You.
Mississippi County
/

ARKANSAS
$ 2,000 OR $1 down and $125 for 24 months
Property detail
Property overview
Price

$ 2,000 OR $1 down and $125 for 24 months

ID

305-05006-065

Type

Terms Sale

Contract

For Sale

Location

Mississippi County

/

ARKANSAS

Area

0.13 acres
Description
Area Description: 
"Don't wait to buy real estate. Buy real estate and wait." – Will Rogers, actor
Blytheville was founded by Methodist clergyman Henry T. Blythe in 1879. It received a post office in 1879, was incorporated in 1889, and became the county seat for the northern half of Mississippi County (Chickasawba District) in 1901. Blytheville received telephone service and electricity in 1903, and natural gas service in 1950.
Forestry was an early industry, spurred by the massive harvesting of lumber needed to rebuild Chicago following the Great Fire of 1871. The lumber industry brought sawmills and a rowdy crowd, and the area was known for its disreputable saloon culture during the 1880s and 1890s.
The cleared forests enabled cotton farming to take hold, encouraged by ongoing levee building and waterway management; the population grew significantly after 1900. On Blytheville's western edge lies one of the largest cotton gins in North America. Soybeans and rice have also become important crops.
The area around Blytheville continues to be farmed, though family farms have given way to large factory operations.
In the 1980s, Blytheville began to develop an industrial base, much of which centered on the steel industry.
Until 1991, Blytheville was home to Blytheville Air Force Base (later renamed Eaker Air Force Base), a major airfield that was part of the Strategic Air Command.
Owner Financing for Everyone.
No Credit Check.
No Penalty for Early Payoff.
No hidden fees
Priced to sell fast.
Simple Payment Plans.
Price: $ 2,000  ( Pay to a reputable escrow company in Arkansas, get your deed recorded and sent to by county clerk, then the escrow company will release the money to us.)
"Buy on the fringe and wait. Buy land near a growing city. Buy real estate when other people want to sell. Hold what you buy." – John Jacob Astor, real estate and business mogul 
Finance Terms: 
Option 1: $1 down and $125 for 24 months
Option 2: $1 down and $100 for 30 months
Option 3: $1 down and $ 75 for 40 months
Title Convenyance: Special Warranty Deed
Size: 5,700 Sqft.
APN: 305-05006-06500
State: Arkansas
County: Mississippi
Property Address: BLYTHEVILLE, AR, 72315
Legal Description: MCCANLESS SUB LOT 22 BLK 1 4743 S DEBRA AKA 138 S DEBRA
General Elevation: 242.8 feet
GPS: 35.88642078288571, -89.92730041990733
GPS Coordinates: 35.88649860442768, -89.927565742283, 35.88649836893138, -89.92703745082513, 35.886339757813296, -89.92704561689382, 35.88635465710752, -89.9275575204892
Zoning: R2 (Low-Density Residential)
Power: Not connected, but electricity is available in the area
Sewer: Not connected, but sewer is available in the area
Water: Not connected, but water is available in the area
Roads: Paved
Terrain: Level
Property Tax:$18.40
Time Limit to Build: None
Go Visit the Property
You are welcome to visit the property at your convenience while it is available.
Contact:
Reference Number:  47 (Please note this important number, it will be handy when you reach out to us.)
Phone: 6086182680
               6086182680( TEXT & VOICEMAIL)
Email: info@liahlands.com or customersupport@liahlands.com
MapRight has a Free Apple and Android App which can be useful when visiting a property. Below are links to download the Free MapRight App.
Apple (Download App)
Android (Download App)
We completed an extensive due diligence process on this lot, but we recommend you do your research as well. Take the time to get to know your new property before purchasing. This information is deemed reliable, but not guaranteed. We are not responsible for the accuracy of the information. The buyer is responsible for verifying all information with the county. The land is being sold "as-is" with no warranties either expressed or implied as to the location, condition, accessibility, terrain, buildability, or information contained in this listing. The sizes advertised are approximate. Buyers are required to perform all due diligence before bidding. By buying you are acknowledging that you have completed all due diligence and that you understand legal commitment to purchase.
Position
Assigned agent
Similar properties
$ 25 a month for 96 months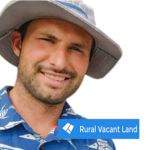 $ 80 Down, $80 Per Month for 48 Months. Total: $3,840 or $1,600 Cash
$ 1,499 OR $1 in down payment and $100 for 25 months.