40 acres to Get Away From it all do as you Want Land
NEVADA
$ 5,999
Property detail
Description
This land is located in Crescent Valley and is nestled between two mountain ranges off in the distance on either side. The mountain range to the West has Bald Mountain, Mt. Lewis, Dome Peak, and Havingdon Peak which you can easily get to because its only 17 miles or so away.
There are several Gold mines in the area. One of which is the Cortez Gold Mine 13 miles away that is located to the South of you in the Barrick Cortez Hills. 13 miles to the North you find the Fire Creek Mine. 16 miles further North than that is another Cortez Gold Mine.
According to Wsikipedia, in 2014 Nevada produced 4,940,540 troy ounces (153.668 t), representing 73% of gold in the United States and 6% of the world's production. So if you have gold on the mind, this land is for you!
If you like fishing, (and possibly panning for gold in the river) then head 21 miles North to Beaowawe and spend some time fishing the Humbold River. It is a good sign there is also another mine by the river, the New Gold Nevada Inc.
Feel like you need to spend time at a larger body of water? Then head 2.5 hours to Shanty Town and enjoy the beautiful Ruby Lake National Wildlife Refuge. View photos here.
If you have kids then the Crescent Valley Elementary school is only 7 miles North and the US Post Office is just few miles further.
Nearest Walmart Supercenter is 66 miles North off the 80 Fwy in Elko. There is also the Elko Regional Airport where you can pick up your friends who fly in to help you enjoy your new land. While in Elko you can golf at Ruby View Golf Course and eat at the many restaurants. If you prefer to eat at smaller diners you can find some closer to your property at the nearby towns such as Carlin and Battle Mountain.
This land has so many possibilities, between the many gold findings in the area, to the rivers, nature reserves, and mountain peaks! Buy this land quickly because a location like this goes fast!
Gardening is an activity that the whole family can participate in.  Children can be taught to weed, and they love to go out and pick vegetables for dinner. As long as you take the time to do it right, your garden can provide you and your family with year-round goodness and the satisfaction of knowing you did it yourself. In this county, there are different kinds of fruits and vegetables that you can plant in staring with Architoke that can be direct sow in the month of May and can be sow indoors by the month of February. Arugula on the other hand can be planted during March-April. Green leafy veggies also can be added in your lists like Asian Greens, Broccoli, Broccoli Raab, Brokali, Brussels Sprouts, Cabbages, Chinese Cabbage, Collards, Corn Salad, Endive, Kale, Kohlrabi, Leeks, Lettuce, Mesclun, Microgreens, Mustard, Rhubarb, Salad Greens and Spinach are can be planted by the month of March – April. Beans by the month of May to July, Carrots during March-May, Corn as well by the month of May. Cucumber during May-June. Spices like garlic can be transplant by the month of March-April as well as onions.
Peppers on the other hand can be sow indoors in the month of March-April, Tomatoes by the month of March-April and fruits like Watermelon and Zucchini during May.


APN: 005-410-35
Acres: 40
Legal Description: TOWNSHIP 29 NORTH,RANGE 48 EAST OF SECTION 21, SOUTHWEST 4 OF THE SOUTHEAST 4
State: Nevada
County: Eureka
GPS: 40.364478, -116.560006
Conveyance Document: Special Grant, Bargain and Sale Deed
Recording: Seller records and pays fees
General Elevation: 4,747
Zoning: Residential
Power: none
Water: none
Sewer: none
Roads: To be determined via map
Association Dues: 0
Time Limit to Build: 0
Type of Terrain: flat to rolling
Closing/Doc. Fees: 0
Taxes: $56.64 annually
About the Seller: I am Luke Smith. I review thousands of properties for every one that I buy in order to bring you the BEST deal possible. The pricing I get them at is reflected in the pricing of what I am selling them for. They are priced at half the current market price or less TO SELL (and not be listed for years). Because of their price they don't usually stay for sale for very long. The first one to go to pay for it gets it. There is a checkout button on my site. If you would like to pay another way please let me know and I will help set it up.
If you are interested in one of my properties please Google your questions and or check out the FAQ section on my website. I have never been to this property. Everything I know about the property is on my website.
Return Policy: 30 day 100% money back
Video
Position
Assigned agent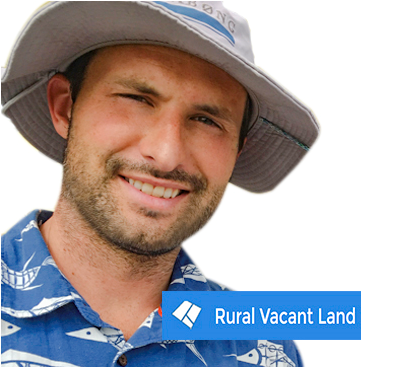 Luke Smith
1106 2nd St #851
Encinitas CA, 92024
Similar properties