Colorado City's Premium Investment Land, 15 Mins from Major Cities – 0.2 Acres
Pueblo County
/

COLORADO
$1,649 Cash or $199 Down Owner Finance
Property detail
Property overview
Price

$1,649 Cash or $199 Down Owner Finance

ID

4724201268

Type

Cash Sale

Contract

Sold

Location

Pueblo County

/

COLORADO

Area

0.2 Acres acres
Description
You think there's something to be said for legacy and investments. You've always been interested in real estate, problem is so much of it is expensive. You thought the days were gone where the average Joe could afford to invest in land.
Then you found this property. And you love it. It's exactly what you're looking for as an investor looking to get some experience. The risk is so low. There are no utilities to the lot, so it costs you almost nothing to hold long-term. It wasn't expensive. And the best part – it's right near town. So you're sure any growth will come right down your street. That's the legacy. Something valuable that you can hand down to your kids and grandkids. You might just be an average Joe, but if you keep making moves like this, you'll die a Rockefeller.

Cash: $1,649 + $199 Documentation Fee
Owner Financing: $199 down + $199 Documentation Fee, $97/month for 23 months
Parcel Number: 4724201268
Street Address: Pike Dr, Colorado City, CO 81019
Size: 0.2 Acres
Legal Description: Lot 1230 Unit 1 Colorado City Amended
Terrain: Gentle Slope
Zoning: R-2 Single Family Residential
Power: 820 Feet away
Water: No
Septic: No
Access: Easement
Annual Taxes: $45
Google GPS Coordinates: NW: 37.947330, -104.841853 NE: 37.947495, -104.841536 SW: 37.947186, -104.841764 SE: 37.947292, -104.841373
105% 90-Day Money Back Guarantee on Every Property
"Professional and no problems that you would usually encounter purchasing land. I checked the land to the state and county parcels and all was in order. The method Compass Land uses to secure payment and documents so that you have no fear of being done wrong is outstanding and I wish more businesses would use these standards."
– David Reynolds


About Compass Land USA: Hello from Felicia and Andrew! We started Compass Land USA to help you easily and safely buy land. We believe everyone should be able to buy land, and that's why we don't do credit checks or charge interest – everyone is approved for owner financed land.
When you buy from us, you are buying directly from the owners of this property. No middleman, easier for you and keeps our prices low!
Position
Assigned agent
Similar properties
$ 99 You pay the back taxes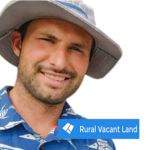 $ 99 Per Month for 60 Months