Agricultural Land In Apache with Low taxes – 40 Acres
ARIZONA
/

Apache County
$ 8,499 Cash Or $995 Down Owner Finance
Property detail
Property overview
Price

$ 8,499 Cash Or $995 Down Owner Finance

ID

208-13-009

Type

Cash Sale

Contract

Sold

Location

ARIZONA

/

Apache County

Area

40 acres
Description
You've always been one of those special people that really appreciates land ownership. You've been dreaming of owning huge parcels of land. You can't believe how lucky you are to have it found.
40 Acres of Arizona land – all yours! You actually can't believe it! You feel so happy. It's in a great spot, too – close to the Petrified Forest National Park, less than an hour from Holbrook. You happily daydream about all the things you could do on your land. You could camp, put your RV or mobile on. You could even build a homestead and cabin. It could even just be a place for you to ride your ATVs and other toys.
The best part about this parcel is that you could also buy the lots next door. Each of those is 40 acres, too. So that would give you 120 acres total! Damn, that is a LOT of land! You don't get chances like this every day, you know that. You don't know of an easier way to get land like this, and you are real happy about it. Now you just need to decide, 40, 80, or 120 acres?
Discounted Cash Price:
40 Acres: $8,499 + $199 Documentation Fee
80 Acres: $16,499 + $199 Documentation Fee
120 Acres: $19,499 + $199 Documentation Fee
Or Choose Your Owner Financing Plan:
$1,499 down + $199 Documentation Fee, $499/month for 19 months
$999 down + $199 Documentation Fee, $349/month for 39 months
$499 down + $199 Documentation Fee, $299/month for 62 months
Want one of the neighboring 40 acre parcels too? Take 10% OFF the total down and monthly payment when buying 80 acres. Take 25% OFF for 120 acres!
Parcel Number: 208-13-009
Street Address: Chambers, AZ,86502 USA
Size: 40 Acres
Legal Description: The Southwest quarter of the Southeast quarter of Section 21, Township 19 North Range 26
Terrain: Level to sloping
Zoning: Agricultural
Power: Over 5 miles away – would be alternative source (solar)
Water: Would be Well
Septic: Septic can be installed
Access: No Access
Annual Taxes: $50
Dimensions (Feet): 1326 X 1312
Google GPS Coordinates: NW: 35.0283, -109.5813 NE: 35.0283, -109.5769 SW: 35.0247, -109.5814 SE: 35.0247, -109.5769
105% 90-Day Money Back Guarantee on Every Property
"Professional and no problems that you would usually encounter purchasing land. I checked the land to the state and county parcels and all was in order. The method Compass Land uses to secure payment and documents so that you have no fear of being done wrong is outstanding and I wish more businesses would use these standards."
– David Reynolds
About Compass Land USA: Hello from Felicia and Andrew! We started Compass Land USA to help you easily and safely buy land. We believe everyone should be able to buy land, and that's why we don't do credit checks or charge interest – everyone is approved for owner financed land.
When you buy from us, you are buying directly from the owners of this property. No middleman, easier for you and keeps our prices low!
Position
Assigned agent
Similar properties
$6,499 Cash or $1,299 Down Owner Finance
$ 995 CASH DISCOUNT OR $50 DOWN & $50 A MONTH FOR 30 MONTHS ☆NO CREDIT CHECKS☆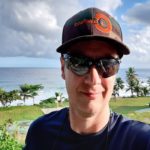 $ 4,900 OR Terms $1,500 Down and $100/Month for 82 months