SOLD – Trees off of a paved road, Home
Izard County
/

ARKANSAS
$ 25 a month for 96 months
Property detail
Property overview
Price

$ 25 a month for 96 months

ID

800-08213-000

Type

Terms Sale

Contract

Sold

Location

Izard County

/

ARKANSAS

Area

0.43 acres
Description
Build a home in this vacant lot near North Nightingale Drive in Horseshoe Bend, AR!
Fish or boat at Gene's Trout Fishing Resort in Salesville for just a 53-minute drive. You can stroll around the place,
grill your own fish, and have a lot of fun! The Griffin Park is also one drive away for just a 31-minute drive from the
property.
The Walmart Supercenter is just a 20-minute drive away; Ron's Fine Foods, a 4-minute drive away; United
States Postal Service in Franklin, just an 8-minute drive away; Izard County Consolidated High School in Brockwell,
just a 22-minute drive away; and Cedar Glade Golf Course in Horseshoe Bend, just a 4-minute drive away. Impressed?
There's still more!
After an exhausting trip to the neighboring places, you are always welcome at Cindy's Dinner Bell (1.4 miles away) to taste
some standard American cuisine at a reasonable price!
The Ozark hill country in Izard County is good for raising cattle, and timber and silica sand is found in the rivers.
Small manufacturing has boosted the economy. The White River forms the southwestern border and provides recreation and fishing.
Asking Price: $25 a month for 96 months
Size: 0.43 acres More or Less
APN: 800-08213-000
Legal Description: Lot: 314 Abbreviated Description: LOT:314 SUBD:PIONEER PARK
State: Arkansas
County: Izard
GPS: 36.232221,-91.766814
General Elevation: 862 ft.
Zoning: Residential
Power: By Alternative System
Water: Water Catchment, Well or Delivery
Sewer: By Alternative System
Roads: Paved/Dirt
Property Tax: $19.48
Time Limit to Build:None
Type of Terrain: Flat to rollingClosing/Doc. Fees: None
Title: Special Warranty Deed from Dylan Adventure LLC to the Buyer
About the Seller: I am Luke Smith. I review thousands of properties for every one that I buy in order to bring you the BEST deal possible. The pricing I get them at is reflected in the pricing of what I am selling them for. They are priced at half the current market price or less TO SELL (and not be listed for years). Because of their price they don't usually stay for sale for very long. The first one to go to pay for it gets it. There is a checkout button on my site. If you would like to pay another way please let me know and I will help set it up.
Salem Municipal Airport is located at Airport Road, Salem, AR in just 14.2 miles away from property
Dollar General is located at South Bend Drive, Horseshoe Bend, AR in just a mile away from property
US Post office is located at Glencoe, AR in just 5.5 miles away from property
Pizza Hut is located at U.S. 62, Ash Flat, AR in just 15.3 miles away from property
Walmart Supercenter is located at U.S. 412, Ash Flat, AR in just 15.5 miles away from property
WRMC Medical Complex Cherokee Village is located at Hospital Drive # D, Cherokee Village, AR in just 18 miles away from property
Flash Market is located at U.S. 62, Ash Flat, AR in just 15.1 miles away from property
The Home Depot is located at Mountain Home, AR in just 46.4 miles away from property
---
Attachment: Building Permit Fee Schedule
[media-downloader media_id="11573″ image_url="https://ruralvacantland.com/wp-content/uploads/2017/06/NUMS-Syllabus-Download-PDF.png"]
Attachment: BOA-Pioneer-Park.pdf
[media-downloader media_id="21163″ image_url="https://ruralvacantland.com/wp-content/uploads/2017/06/NUMS-Syllabus-Download-PDF.png"]
---
Position
Assigned agent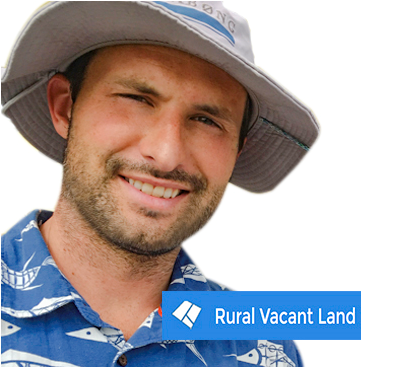 Luke Smith
1106 2nd St #851
Encinitas CA, 92024
Similar properties
$1,299 Cash or $99 Down Owner Finance
$7,999 Cash or $399 Down Owner Finance
$1,599 Cash or $99 Down Owner Finance