4.92 Acres – In Concho, Apache County AZ
ARIZONA
/

Apache County
$11,299 Cash or $559 Down Owner Finance
Property detail
Property overview
Price

$11,299 Cash or $559 Down Owner Finance

ID

107-28-004

Type

Cash Sale

Contract

Sold

Location

ARIZONA

/

Apache County

Area

4.92 acres
Description
You step out into the morning sun and feel the crisp air on your face. Your dogs sprint out of the mobile, eager to sniff around and see if anything changed on their territory overnight.
You put a hand to your eyes to shield the sun and look around at the juniper trees on your lot. You look over to where they're sniffing, they must've found some lizard or maybe a cottontail.
You're thinking you might head over to the White Mountains tomorrow to do some hunting. Lots of mule deer kicking around. You give a whistle and walk towards the truck, your dogs come running after you, eager for a sunny drive.
Discounted Cash Price: $11,299 + $249 Documentation Fee
Or Choose Your Owner Financing Plan:
$2,259 down + $249 Documentation Fee, $589/month for 19 months
$1,129 down + $249 Documentation Fee, $409/month for 39 months
$559 down + $249 Documentation Fee, $369/month for 55 months
Parcel Number: 107-28-004
Street Address: CR 3540, Concho AZ 85924
Size: 4.92 Acres
Legal Description: CONCHO LAKE LAND, Lot 4
Terrain: Level to sloping
Zoning: Agricultural
Power: 2.5 miles away – west towards Hwy 61
Water: Would be well
Septic: Septic can be installed
Access: Dirt Road
Annual Taxes: $28
Dimensions (Feet): 350 x 606 x 350 x 603
HOA: N/A
Google GPS Coordinates: NW: 34.373699, -109.634454 ; NE: 34.373718, -109.633303 ; SW: 34.372054, -109.634686 ; SE: 34.372061, -109.633516
105% 90-Day Money Back Guarantee on Every Property
"Professional and no problems that you would usually encounter purchasing land. I checked the land to the state and county parcels and all was in order. The method Compass Land uses to secure payment and documents so that you have no fear of being done wrong is outstanding and I wish more businesses would use these standards."
– David Reynolds
About Compass Land USA: Hello from Andrew and Felicia! We started Compass Land USA to help you easily and safely buy land. We believe everyone should be able to buy land, and that's why we don't do credit checks or charge interest – everyone is approved for owner financed land. When you buy from us, you are buying directly from the owners of this property. No middleman, easier for you and keeps our prices low!
Position
Assigned agent
Similar properties
$ 3,250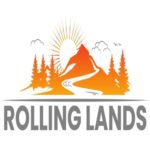 $ 74,999