SOLD – FEW BLOCKS AWAY FROM CYPRESS PARK( Cultural Feature Park). IT IS NO BRAINER THAT THIS PRIME CORNER LOT SITS ON A PERFECT LOCATION! A GREAT OPPORTUNITY TO INVEST IN LAND OR BUILD
Mississippi County
/

ARKANSAS
$ 1,499 or $1 down and $125 for 20 months
Property detail
Property overview
Price

$ 1,499 or $1 down and $125 for 20 months

ID

305-03084-000

Type

Terms Sale

Contract

Sold

Location

Mississippi County

/

ARKANSAS

Area

0.13 acres
Description
[wpgmza id="2600″]
ADVANTAGES OF A CORNER LOT:
BETTER LIGHT AND VENTILATION
Along with curb appeal, improved airflow and natural light are among the top reasons why buying a house on a corner plot is considered a great investment option. Since corner plot properties are not surrounded by houses on all sides, it allows for better ventilation and more sunlight into the home.
A good flow of air and natural light are imperative for a healthier lifestyle. Moreover, they have a positive effect on the overall environment of your house. While direct sunlight can make your room look brighter and less cramped, decent ventilation can help prevent moisture, bad odors, and other indoor pollutants.
Furthermore, according to real estate experts, those interested in buying a corner house should consider investing in the north open or south open plots because of the direction of the sun.
MORE YARD SPACE
The cost of corner plot houses for sale is usually slightly higher than other properties in the area because of the extra yard space.
Generally, corner homes come with two lawns, which is a great thing because it gives you more space to start your own garden, create a small play area for kids, or indulge in custom landscaping. Given the location of your house within the area and the visibility of your lawn, you can even place some outdoor patio furniture on the grass and make it your evening tea time spot.
Having two lawns also adds to the aesthetics of your home, which may result in higher resale value.
Since corner lots tend to be larger than average, houses built in those locations often have different floorplans and yard configurations than others in the neighborhood. A house could have larger rooms, the garage could be in a different place or the front yard could be bigger than the back.
MORE PARKING SPACE
There are many reasons why corner plots appear to be popular among homebuyers, and this is perhaps one of the most important ones.
Since the lack of parking space has become a major issue in big cities and urban communities, it's understandable that both real estate investors and regular buyers rush to buy corner plot properties, as they allow homeowners to park their vehicles on either side of the plot. Your guests and visitors won't have much trouble finding a parking spot either.
Not to mention, even if a corner house doesn't come with a big enough indoor parking space, you can always convert one of the two lawns into a garage. However, you might need to check with relevant authorities to make sure if you are allowed to do so.
BETTER DESIGN OPTIONS
A corner plot allows you more freedom to design your home the way you like it.
Building a house on a corner plot allows you to get more creative. Since these homes are not obscured by other properties and are usually larger, homeowners can explore a lot of design options that may not be suitable for others living on the same street. For instance, designing a second-floor balcony overlooking the front of the house may not be practical or aesthetically pleasing for other houses, but it can work out perfectly well for corner plot homes. Similarly, corner houses can have widows and terrace overlooking either side of the plot, giving it a lavish look.
On a side note, it's important to mention that if your property is located inside a gated community, you will be required to follow the respective housing society's construction bylaws to ensure the exterior of your house doesn't violate any of its rules.
UNOBSTRUCTED VIEW OF THE STREET
Last but not least, corner plot properties offer a great view.
While most homeowners have windows and balconies overlooking their own front yard or the neighbor's lawn, those living in a corner house can enjoy an unobstructed view of the street. If there's a park in the vicinity that's visible from your corner plot home, it can have a positive impact on the overall value of your property.
Area Description: 
"Buy on the fringe and wait. Buy land near a growing city. Buy real estate when other people want to sell. Hold what you buy." – John Jacob Astor, real estate and business mogul 
Blytheville was founded by Methodist clergyman Henry T. Blythe in 1879. It received a post office in 1879, was incorporated in 1889, and became the county seat for the northern half of Mississippi County (Chickasawba District) in 1901. Blytheville received telephone service and electricity in 1903, and natural gas service in 1950.
Forestry was an early industry, spurred by the massive harvesting of lumber needed to rebuild Chicago following the Great Fire of 1871. The lumber industry brought sawmills and a rowdy crowd, and the area was known for its disreputable saloon culture during the 1880s and 1890s.
The cleared forests enabled cotton farming to take hold, encouraged by ongoing levee building and waterway management; the population grew significantly after 1900. On Blytheville's western edge lies one of the largest cotton gins in North America. Soybeans and rice have also become important crops.
The area around Blytheville continues to be farmed, though family farms have given way to large factory operations.
In the 1980s, Blytheville began to develop an industrial base, much of which centered on the steel industry.
Until 1991, Blytheville was home to Blytheville Air Force Base (later renamed Eaker Air Force Base), a major airfield that was part of the Strategic Air Command.
Price: $ 1,499  ( Pay to a reputable escrow company in Arkansas, get your deed recorded and sent to by county clerk, then the escrow company will release the money to us.)
Owner Financing for Everyone.
No Credit Check.
No Penalty for Early Payoff.
No Doc Fees
No hidden fees
Priced to sell fast.
Simple Payment Plans.
Finance Terms: 
Option 1: $1 down and $125 for 20 months
Option 2: $1 down and $100 for 24 months
Option 3: $1 down and $ 75 for 36 months
Title Conveyance: Special Warranty Deed.
Size: 5,700 SqFt
APN: 305-03084-000
State: Arkansas
County: Mississippi
Property Address: BLYTHEVILLE, AR, 72315
Legal Description: LOT 12 BLK 10 ELLIOTT ADD OF 16-15-11
General Elevation: 252.6 feet
GPS: 35.915609557359645, -89.92483835788678
GPS Coordinates: 35.91581415620533, -89.92501778687384, 35.915801704793886, -89.92469862630503, 35.915458157680355,  -89.92473136157815, 35.915456316168395, -89.92501560118578
Zoning: R3 (Medium Density Residential)
Power: Not connected, but electricity is available in the area
Sewer: Not connected, but sewer is available in the area
Water: Not connected, but water is available in the area
Roads: Paved
Terrain: Level
Property Tax: $12.84 Annually
Time Limit to Build: None
Contact:
Reference Number:  44 (Please note this important number, it will be handy when you reach out to us.)
Phone:  6086182680( TEXT & VOICEMAIL)
Email: info@liahlands.com or customersupport@liahlands.com
Go Visit the Property
You are welcome to visit the property at your convenience while it is available.
MapRight has a Free Apple and Android App which can be useful when visiting a property. Below are links to download the Free MapRight App.
Apple (Download App)
Android (Download App)
Go Visit the Property
You are welcome to visit the property at your convenience while it is available.
MapRight has a Free Apple and Android App which can be useful when visiting a property. Below are links to download the Free MapRight App.
Apple (Download App)
Android (Download App)
We completed an extensive due diligence process on this lot, but we recommend you do your own research as well. Take the time to get to know your new property before purchasing. This information is deemed reliable, but not guaranteed. We are not responsible for the accuracy of the information. The buyer is responsible for verifying all information with the county. The land is being sold "as-is" with no warranties either expressed or implied as to the location, condition, accessibility, terrain, buildability, or information contained in this listing. The sizes advertised are approximate. Buyers are required to perform all due diligence prior to bidding. By buying you are acknowledging that you have completed all due diligence and that you understand legal commitment to purchase.
Position
Assigned agent
Similar properties
$ 31,750 Or Terms: Contact Us To See About Financing!
$ 3,950 CASH DISCOUNT OR $250 DOWN & $225 MONTH FOR 18 MONTHS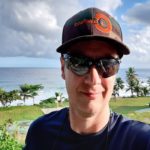 $ 12,950 CASH DISCOUNT OR $950 DOWN & $540 A MONTH FOR 24 MONTHS