UNDER CONTRACT – 2.48 Acres in Rosamond, zoned single-family residential/ mobilehomes.
Kern County
/

CALIFORNIA
$ 293 a month for 32 months
Property detail
Property overview
Price

$ 293 a month for 32 months

ID

261-113-04-00-8

Type

Terms Sale

Contract

Under Contract

Location

Kern County

/

CALIFORNIA

Area

2.48 acres
Description
Payment Options
Payment Note(s)
If you are interested in reserving this parcel, click "Reserve Now" button for any of the payment options. You will be redirected to our payment page to make the initial reservation payment.
*Buyer to make their own independent investigations regarding zoning & General Plan Designations, Hazard Zones, Availability & Costs of utilities.
Description
"2.48 Acres in Rosamond, zoned single-family residential/ mobilehomes"
OWNER FINANCING Available with $0 upfront & $400 Document Fee
* $210.00 x 48 months
** $293.00 x 32 months
ATTRIBUTES:
* Zoned single family residential & mobile houses.
* Located on a county maintained road
* Wind energy all over & very close
* House next door
* Lost of open space
PROPERTY DETAILS:
Kern County, CA
APN: 261-113-04-00-8
Property Address:
Located on Fisher Ave, one lot from 170th St W.
ROSAMOND, CA 93560
LOT NUMBER: 3
LAND USE: 137
MOBILE HOME IND: Y – Mobilehome Foundation Combining
Installation of mobilehomes with or without foundations in agricultural, resource-related, and residential-zoned areas
ZONING: E(20) RS F- single-family residential development; uses typical of and compatible with quiet residential neighborhoods – Expand the number and type of permitted domestic agricultural uses within rural residential areas; allows one large animal
for each 1/4 acre of lot area
SUBDIVISION TRACT NUMBER: 2736
TAX AMOUNT: $153.22/ CURRENT :_)
ACRES: 2.48
LAND SQUARE FOOTAGE: 108,029.00
Legal Description
LEGAL: PARCEL MAP 2736 , LOT 3
COORDINATES:
34.8688655331442 -118.427764278581 ;
34.8697652504139 -118.4277336024 ;
34.8697554274598 -118.428842439733 ;
34.869665153526 -118.428845714292 ;
34.8688577973964 -118.428874994888 ;
34.8688648368144 -118.427864357224 ;
34.8688655331442 -118.427764278581 ;
ALL OUR PROPERTIES HAVE:
* Clean title
* Current taxes
* FREE Title Report available
All information we have on this property is disclosed within the content of the listing page.
Any and all other information on this property should be directed toward the city or county of which the property is located in.
Your due diligence should be performed, to ensure the property meets your needs and criteria.
About the Seller:
We are a husband and wife who love to invest in land.
We review thousands of properties for everyone that we buy in order to bring you the BEST deal possible.
The pricing we get them at is reflected in the pricing of what I am selling them for. They are priced at half the current market price or less TO SELL.
Because of their price they don't usually stay for sale for very long.
The buyer is responsible for learning all the restrictions from the county/ township/ planning and zoning office.
What you can or cannot legally do on the land is controlled by the local government, not by us or any seller.
Please contact the county, providing them with the parcel number, to confirm zoning, access, and available utilities.
Thank you for searching and talking interest in our land!
Patrycja & Tom with Land Addiction
If you have any questions, TEXT Patricia: 773-398-8027
Position
Assigned agent
Similar properties
$ 10,495 CASH OR $495 DOWN & $475 FOR 24  MONTHS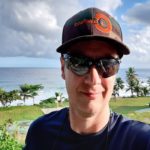 $ 15,800 OWNER FINANCING Available with $450 Doc Fee $1,500 upfront $580.00 x 32 months
$ 100 a month for 12 months