SOLD – 2 AC Lot near Suwannee River! Mobiles Allowed, Electricity on Lot Line! Old Town, FL $280/mo.
$ 22,900 or $500 Down / $280 a month at 9.9% interest
Property detail
Property overview
Price

$ 22,900 or $500 Down / $280 a month at 9.9% interest

ID

25-09-13-4423-0001-014.0

Type

Terms Sale

Contract

Sold

Area

2 acres
Description
[wpgmza id="2648″]
Bring your mobile home, setup your retreat, or invest in your future!
48 miles to Gainsville, 108 miles to Jacksonville
Come and build your home where the Suwannee River, the Steinhatchee River and a National Wildlife Refuge meet the Hidden Coast on the Gulf of Mexico. Out in the spectacular Dixie County, FL, lies a 2-acre gem that sits just half a mile to the scenic shoreline of Suwannee River that cuts through the landscape.
On top of easy accessibility to the vibrant communities nearby, this lot also lets you get a lot closer to the wonders of Florida's Hidden Coast. Every mile of the Suwannee River in Dixie County offers great fishing opportunities. Dixie County is the ideal place for all types of ecotourism activities. You can simply enjoy the natural beauty of the area or enjoy fishing, diving, swimming, canoeing and kayaking, hiking, biking and even bird watching!
BELOW MARKET VALUE!! THESE ARE THE ZILLOW COMPARABLES:
Pricing Details: 
Discount Cash Price: $22,900
Installment Option: Minimum $500 Down / $280 a month at 9.9% interest
Property Details:
Property Address: (no registered address) 556 NE 356th Ave, Old Town, FL 32680 (address nearby)
Parcel Number: 25-09-13-4423-0001-014.0
County:Dixie County
Parcel Size: 2.0 acres
State: FL
City: Old Town
Zip Code:32680
Legal Description: 2.00 Acres 25 9 13 Lot 14 Mccrabb S/D Unit 1 Orb 470 P 77
GPS Center Coordinates:
GPS Coordinates (Corners):
29.669347, -82.968179
29.669330, -82.967509
29.668194, -82.967486
29.668210, -82.968150
Elevation: 23.0 feet
Property Access: Dirt
Closing Doc/Prep Fee: $199
Position
Assigned agent
Similar properties
$ 495 CASH DISCOUNT OR $95 DOWN & $55 MONTH FOR 9 MONTHS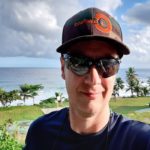 $ 395 BUYER PAYS BACK TAXES SELLER COVERS CLOSING & RECORDING FEES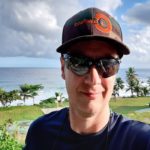 $ 14,900 OR $195 Down / Minimum $195 a month at 11.9%