SOLD – 10+ Acre Lot With Plenty Of Potential. $13,900 Discounted Cash Price $2,000 upfront $265 x 60 months
Los Angeles County
/

CALIFORNIA
$ 13,900
Property detail
Property overview
Price

$ 13,900

ID

3314-007-026

Type

Cash Sale

Contract

Sold

Location

Los Angeles County

/

CALIFORNIA

Area

10.3691 acres
Description
PROPERTY HIGHLIGHTS
This is a 10+ acre lot with plenty of potential. It is zoned for Light Agriculture but a Single Family Residence is allowed on the property. It could be a great long term investment or the perfect place to build your own quiet desert escape.
DISCOUNTED CASH PRICE: $13,900
$2,000 upfront
$265 x 60 months
PROPERTY DETAILS
SUBDIVISION
STREET ADDRESS: VAC/VIC 165 STE
CITY: LANCASTER
STATE: CA
COUNTY: LA County
ZIP: 93535
SIZE: 10.3691 Acres
APN: 3314-007-026
LEGAL DESCRIPTION: 10 ACS SE 1/4 OF NE 1/4 OF NE 1/4 OF LOT 33
LAT/LONG COORDINATES: 34.7455638,-117.8318127
GOOGLE MAPS LINK: https://goo.gl/maps/XsUGdWy2X6WgiUvU8
ELEVATION:
ANNUAL TAXES: $471.64
ZONING: LCA11
ACCESS: YES!
SEWER: NO
WATER: NO
UTILITIES: NO
PROPERTY SUMMARY:
APN: 3314-007-026
Account Number: 
Property Address: VAC/VIC AVE F/165 STE
Located close to 165-th St E, in between Ave E-8 & E Ave G
Property City: LANCASTER
Property State: CA
Property Zip Code: 93535
Lot: 33
Range: 09
Township: 08N
Section: 33
Legal Description : 10 ACS SE 1/4 OF NE 1/4 OF NE 1/4 OF LOT 33
Total Value Calculated: $33797
Assd Land Value: $33797
Tax Amount: $471.64
Tax Year: 2018
Land Use: 425
Property Indicator: 80
Zoning: LCA11*
Acres: 10.3691
Land Square Footage: 451680
AL COORDINATES:
34.7456284305115,-117.827630368647 ;34.7474313379927,-117.827617460902 ;34.7474217231957,-117.828748678743 ;34.747411775207,-117.829924285222 ;34.745608012851,-117.829905612613 ;34.7456284305115,-117.827630368647
Google Map link: https://goo.gl/maps/XsUGdWy2X6WgiUvU8
NEARBY ATTRACTIONS
Saddleback Butte State Park – 11 mins
Alpine Butte Wildlife Sancturay – 18 mins
Butte Valley Wildflower Sanctuary – 9 mins
Palmdale Regional Airport – 33 mins
Lancaster – 33 mins
Apollo Community Regional Park – 35 mins
In-N-Out Burger – 30 mins
Walmart Supercenter – 33 mins
Lancaster National Soccer Center – 25 mins
Discounted Cash Price: $13,900
All information we have on this property is disclosed within the content of the listing page.
Any and all other information on this property should be directed toward the city or county of which the property is located in.
Your due diligence should be performed, to ensure the property meets your needs and criteria.
About the Seller:
We are a husband and wife who love to invest in land.
We review thousands of properties for everyone that we buy in order to bring you the BEST deal possible.
The pricing we get them at is reflected in the pricing of what I am selling them for. They are priced at half the current market price or less TO SELL.
Because of their price they don't usually stay for sale for very long.
Thank you for searching and talking interest in our land!
Patrycja & Tom with Land Addiction
If you have any questions, TEXT Patricia: 773-398-8027
Position
Assigned agent
Similar properties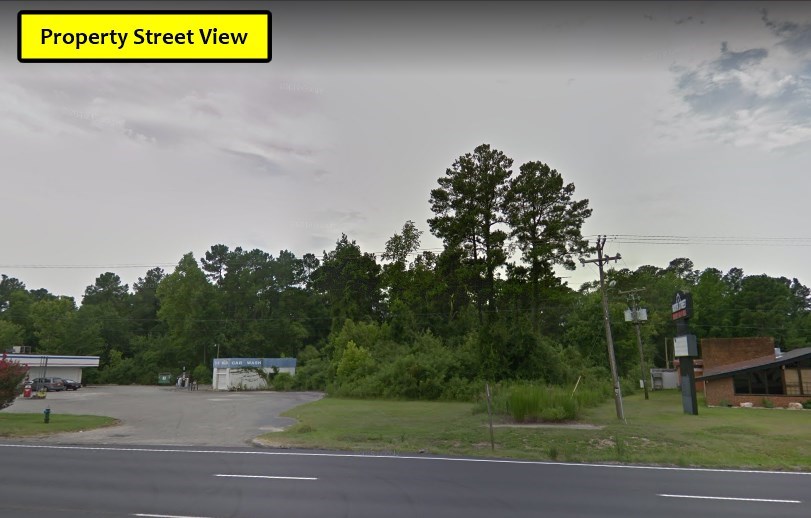 Featured