0.26 Acres – With Power and Paved Road! In Lehigh Acres, Lee County FL
Lee County
/

FLORIDA
$8,999 Cash or $899 Down Owner Finance
Property detail
Property overview
Price

$8,999 Cash or $899 Down Owner Finance

ID

10414083

Type

Cash Sale

Contract

Sold

Location

Lee County

/

FLORIDA

Area

0.26 acres
Description
You shift in your lounge chair ever so slightly. You can feel the warmth of the sun on your legs, sticking out from under the umbrella. You've got your feet in the sand. It's like having the lower half of your body wrapped in the most comfortable, warm blanket. It's quite soothing.
You glance up from your book to where the grandkids are laughing loudly and playing in the water. You love having them down to visit.
It's so cold up north right now that they don't even care the water is 68 degrees. You chuckle to yourself. They don't even notice the temperature of the water. You're a bit jealous of them – you wouldn't dare go in the water right now. You've become too spoiled by sunshine and warmth.
Discounted Cash Price: $8,999 + $249 Documentation Fee
Or Choose Your Owner Financing Plan:
$1,799 down + $249 Documentation Fee, $429/month for 19 months
$1,349 down + $249 Documentation Fee, $289/month for 32 months
$899 down + $249 Documentation Fee, $199/month for 57 months
Parcel Number: 10414083
Street Address: 1137 Barfield St E, Lehigh Acres FL 33974
Size: 0.26 Acres
Legal Description: Lot 17, Block 69, LEHIGH ACRES UNIT 14, according to the plat thereof recorded in Plat Book 18, Page 32, of the Public Records of LEE County, Florida.
Terrain: Level
Zoning: RS-1 (Residential Single Family)
Camping and RV: No
Power: Power lines along the road
Water: Would be well
Septic: Septic can be installed
Access: Paved Road
Annual Taxes: $257
Dimensions (Feet): 98 x 112 x 89 x 122
HOA: None
Google GPS Coordinates: NW: 26.5612513, -81.5759164 ; NE: 26.5614624, -81.575777 ; SW: 26.561066, -81.575602 ; SE: 26.5612945, -81.5754799
"Professional and no problems that you would usually encounter purchasing land. I checked the land to the state and county parcels and all was in order. The method Compass Land uses to secure payment and documents so that you have no fear of being done wrong is outstanding and I wish more businesses would use these standards."
– David Reynolds
About Compass Land USA: Hello from Andrew and Felicia! We started Compass Land USA to help you easily and safely buy land. We believe everyone should be able to buy land, and that's why we don't do credit checks or charge interest – everyone is approved for owner financed land. When you buy from us, you are buying directly from the owners of this property. No middleman, easier for you and keeps our prices low!
Position
Assigned agent
Similar properties
$ 1,299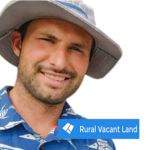 $ 125 Down, $125 Per Month for 48 Months