0.18 Acre in Benton County, Missouri Own for $99 Per Month (Parcel Number: 09-9.0-31-001-009-010.000)
MISSOURI
/

Benton County
$ 99 Down, $99 Per Month for 48 Months
Property detail
Property overview
Price

$ 99 Down, $99 Per Month for 48 Months

ID

09-9.0-31-001-009-010.000

Type

Terms Sale

Contract

For Sale

Location

MISSOURI

/

Benton County

Area

0.18 acres
Description
Property Information
0.18 Acres in Benton County, Missouri
Legal Description: L 22, BLK. 62, PLAT 10 EAGLE BAY 419/1634-1635
Parcel Number: 09-9.0-31-001-009-010.000
Own for $99 Down, $99 Per Month for 48 Months. Total: $4,752 or $2,500 Cash. Pay Off Your Balance at any time, No Early Payoff Fees!
No Extra Fees. No Interest. No Credit Checks.
Center GPS: 38.286167, -93.172778
For more related properties, please click this link: VIEW OUR SITE
How It Works
First, We believe purchasing land should be simple. That's why there are no doc fees, no hidden fees, no early payoff fees. All payments are made via ACH Bank Draft or by credit card. You can pay off the property early at any time with no extra fees etc!
Once you make the down payment by clicking the Buy Now Button above, we will create the documents and you will get an e-mail with a link to sign them electronically.
Next, once you sign the documents, the property is yours to use, and we will set up the account where you will be able to log in and view the balance at any time.
Afterward, you'll be able to login to our payment portal, see your amortization table, make payments, and view your closing other documents.
Congratulations! 🎉 That is it!
Questions? Feel free to text or call us at (618)496-6107 Monday-Friday 9AM-5PM CST.
Receive the Full Paperwork to Sign & Information to Your Property via Email in 1-2 Business Days after Submitting Your Downpayment above. If you have any questions, Feel free to call us at the number listed below!
More Information:
Size: 0.18 Acres
Parcel ID: 09-9.0-31-001-009-010.000
Legal Description: L 22, BLK. 62, PLAT 10 EAGLE BAY 419/1634-1635
Zoning:
Road Access: Dirt
Utilities: Water, Phone and Electric are nearby.
Sewer by approved septic system.
Access: Road Access
Conveyance: Special Warranty Deed
Taxes: $39.93
Buy with Confidence, 284+ Properties Sold this Year! & 100s of Happy Customers.
Video
Position
Assigned agent
Similar properties
$ 995 CASH DISCOUNT OR $95 DOWN & $50 MONTH FOR 24 MONTHS ☆NO CREDIT CHECKS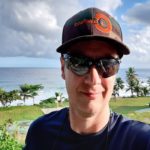 $ 11,500 or $1000 down and $250 per month for 54 months
$ 1,275 CASH DISCOUNT OR $175 DOWN & $99 MONTH FOR 12 MONTHS