SOLD – Buildable Infill Lot With Utilities And Paved Road Access. Smart Buy, Great Investment!
Mississippi County
/

ARKANSAS
$ 1,000 $1 down and $125 for 24 months( $2,000 Discount)
Property detail
Property overview
Price

$ 1,000 $1 down and $125 for 24 months( $2,000 Discount)

ID

657-00348-000

Type

Terms Sale

Contract

Sold

Location

Mississippi County

/

ARKANSAS

Area

0.17 acres
Description
"Real estate cannot be lost or stolen, nor can it be carried away. Purchased with common sense, paid for in full, and managed with reasonable care, it is about the safest investment in the world." – Franklin D. Roosevelt, U.S. president
History: Originally known as Savage Crossing, Keiser was one of several cities established by prominent late-19th century planter and land developer Robert E. Lee Wilson. The city, which served as a logging outpost and railroad stop on the rail line that connected Wilson and Jonesboro, was named for Wilson's friend, John Keiser. After the forests had been cleared, the city transitioned from a logging town to an agrarian community. The Arkansas Agricultural Experiment Station established a research farm near Keiser in 1957, and built a regional headquarters in Keiser, the Northeast Research and Extension Center, 1980.
Climate: The climate in this area is characterized by hot, humid summers and generally mild to cool winters.
Price: $ 1,000 ( Get $4,000 Discount if you are paying cash!)
Doc Fees: $200
"Buy on the fringe and wait. Buy land near a growing city. Buy real estate when other people want to sell. Hold what you buy." – John Jacob Astor, real estate and business mogul
Owner Financing for Everyone.
No Credit Check.
No Penalty for Early Payoff.
No hidden fees
Priced to sell fast.
Simple Payment Plans.
Finance Terms:
Option 1: $1 down and $125 for 24 months( $2,000 Discount)
Option 2: $1 down and $100 for 30 months( $2,000 Discount)
Option 3: $1 down and $ 150 for 20 months( $2,000 Discount)
Title Conveyance: Special Warranty Deed
Size: 7,500 SqFt
APN: 657-00348-000
State: Arkansas
County: Mississippi
Property Address: KEISER, AR, 72351
Legal Description: W25′ LOT 15 & E 1/2 LOT 16 BLOCK 3
General Elevation: 229.7 feet
GPS: 35.67232291616526, -90.09746425543067
GPS Coordinates: 35.67260002997533, -90.09754162120751, 35.6725954640877, -90.09736177326587, 35.67207195987784, -90.09735195163239, 35.67207205598746, -90.09754163175218
Power: Not connected, but electricity is available in the area
Sewer: Not connected, but sewer is available in the area
Water: Not connected, but water is available in the area
Roads: Paved
Terrain: Level
Property Tax: $68.12
Time Limit to Build: None
Go Visit the Property
You are welcome to visit the property at your convenience while it is available.
MapRight has a Free Apple and Android App which can be useful when visiting a property. Below are links to download the Free MapRight App.
Apple (Download App)
Android (Download App)
Contact: Reference Number: 49 (Please note this important number, it will be handy when you reach out to us.)
Phone: 6086182680( TEXT & VOICEMAIL)
Email: info@liahlands.com or customersupport@liahlands.com
We completed an extensive due diligence process on this lot, but we recommend you do your own research as well. Take the time to get to know your new property before purchasing. This information is deemed reliable, but not guaranteed. We are not responsible for the accuracy of the information. The buyer is responsible for verifying all information with the county. The land is being sold "as-is" with no warranties either expressed or implied as to the location, condition, accessibility, terrain, buildability, or information contained in this listing. The sizes advertised are approximate. Buyers are required to perform all due diligence prior to bidding. By buying you are acknowledging that you have completed all due diligence and that you understand legal commitment to purchase.
Position
Assigned agent
Similar properties
$ 2,450 CASH DISCOUNT OR $150 DOWN & $140 MONTH FOR 18 MONTHS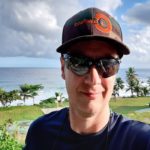 $ 1,275 CASH DISCOUNT OR $175 DOWN & $99 MONTH FOR 12 MONTHS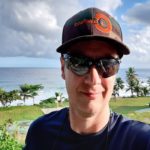 $ 3,450 CASH DISCOUNT OR $250 DOWN & $190 MONTH FOR 18 MONTHS