SOLD- Corner lot in the Woods, Paved Road, Google Street View Too
Izard County
/

ARKANSAS
$ 599
Property detail
Property overview
Price

$ 599

ID

800-01329-000

Type

Cash Sale

Contract

Sold

Location

Izard County

/

ARKANSAS

Area

0.35 acres
Description
This beautiful land in Indianapolis Ave, Horseshoe Bend Arkansas is a great investment for people with a lot of dreams. If you want to enjoy fishing, Big Red's Bait and Tackle is just 1 hour and 21 minutes from this property. Fishing is a great way to spend time with friends and family. Even on days when the fish aren't biting, it's easy to enjoy the relaxing feeling of being outdoors. Another outdoors activities that you may enjoy near from this property is playing golf, Coopers Hawk Golf Club is just 23 minutes away from this property. Family bonding time is a time the family spends together meaningfully. This is a designated time your family plans to interact with each other over a group of activities or a major fun project. When everyone is hungry after the playful day, you can bring your family in Hawk's Nest Restaurant to taste a great food after a tiring day. And if you need to gas up your engine before heading home, you can stop by at Shell just 31 minutes drive.
Another factor that is good about this property is that it is accessible to different places that we used to go to the Home Depot, it is important for us for our daily needs in improving our home. Walmart also that provide grocery, discount department store and hypermarket and it's just 58 minutes drive from the said property. If you're looking for an institution providing learning spaces and learning environment for teaching your child in different aspects and in that case you will be needing a school, a good answer to that is Pinkston Middle School, it's just 1 hour and 7 minutes of drive from the property. We believe that health is wealth because a person with bad health cannot enjoy the pleasure of being wealthy. Health is more valuable than money. Money cannot buy health and happiness. But a healthy person remains in a state of bliss and happiness so we need to be near in the hospital and this property brings out the best of that because from this property it's just 20 minutes going to WRMC Medical Complex Cherokee Village. It is also important that you're near in grocery store because it provides vital sources of nutrition, jobs and tax revenue that support the community, no worries about that because just 58 minutes drive you can already find Walmart. If need to buy fruits and veggies, Stone County Farmers Market is just 1-hour drive.
Oaks, maples, pines and hickories are all easily found across our area, but here are a few more unique trees to look for on your next venture outdoors. Osage orange devil's walking stick and chinaberry. Native plants are equipped to live with the local climate, soil types, and animals. Plants and animals that have evolved together depend upon each other for survival. Native plants and animals form a complex network of relationships, an intricate web of life with each species' life cycle highly dependent on the others, also known as an ecosystem. For example, native plants do a better job of providing food and shelter for native wild animals than do introduced plants. Native plants are the foundation of our natural ecosystems and protect biodiversity. Biodiversity, short for biological diversity, describes the variety of life found in an ecosystem.
Price: $599
Size: 0.35 Acre More or Less
APN: 800-01329-000
Legal Description: Section: Township: Range: Acreage: Lot: 11 Block: City: HORSESHOE BEND Addition: CAPITOL School Dist: 101
State: Arkansas
County: Izard County
GPS: 36.22069, -91.729004
General Elevation: 735 ft.
Zoning: Residential
Power: By Alternative System
Property Tax: $21.92
Water: Well Catchment, Well or Delivery
Sewer: Paved
Roads: To be determined via map
TIME LIMIT TO BUILD: None
Title: Special Warranty Deed from Dylan Adventure LLC to the Buyer
About the Seller: I am Luke Smith. I review thousands of properties for every one that I buy in order to bring you the BEST deal possible. The pricing I get them at is reflected in the pricing of what I am selling them for. They are priced at half the current market price or less TO SELL (and not be listed for years). Because of their price they don't usually stay for sale for very long. The first one to go to pay for it gets it. There is a checkout button on my site. If you would like to pay another way please let me know and I will help set it up.
If you are interested in one of my properties please Google your questions and or check out the FAQ section here on my website. I have never been to this property. Everything I know about the property is here on my website.
Walmart Supercenter, 65 N Walmart Dr, Mountain Home, Arkansas
Pinkston Middle School, 1301 S College St, Mountain Home, Arkansas
Hawk's Nest Restaurant, AR-69 Spur, Melbourne, Arkansas
WRMC Medical Complex Cherokee Village, 195 Hospital Dr # D, Cherokee Village, Arkansas
Home Depot, Mountain Home, Arkansas
Coopers Hawk Golf Club, AR-69 Spur, Melbourne, Arkansas
Shell, 500 E Main St, Hardy, Arkansas
Shell, 500 E Main St, Hardy, Arkansas
Big Red's Bait and Tackle, 6173 AR-178, Lakeview, Arkansas
---
Attachment: Building Permit Fee Schedule
[media-downloader media_id="11573″ image_url="https://ruralvacantland.com/wp-content/uploads/2017/06/NUMS-Syllabus-Download-PDF.png"]
Attachment: BOA-capitol-addition
[media-downloader media_id="21150″ image_url="https://ruralvacantland.com/wp-content/uploads/2017/06/NUMS-Syllabus-Download-PDF.png"]
---
Position
Assigned agent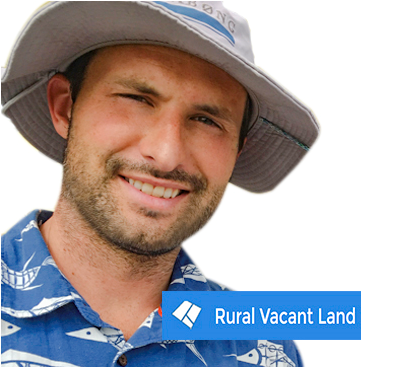 Luke Smith
1106 2nd St #851
Encinitas CA, 92024
Similar properties
$ 599 You pay the taxes and liens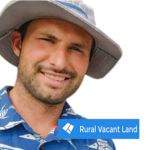 $ 124,997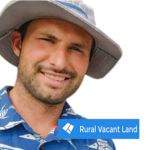 $ 100 You pay the taxes and liens