Drive up, Trees, Private, Power line nearby
Izard County
$ 399
Property detail
Property overview
Price

$ 399

ID

800-01390-000

Type

Cash Sale

Contract

Sold

Location

Izard County

Area

0.33 acres
Description
The map ID you have entered does not exist. Please enter a map ID that exists.
The property is close to Crown Lake with just a 6 min drive which is a place for fishing, boating, picnics or just a walk for fresh air. With Trouts, Bass, Saugeye and other freshwater fishes to catch, fishing is one of the best outdoor activity in the property. Being close to Crown Lake is one of the best highlights of this property. Walmart Supercenter is accessible with 10.3 miles away or 18 minutes drive if you feel the need to restock. If you have kids to worry about, Izard County Elementary School is just 9.8 miles away or 14 minutes drive away from the location.
There is a near hospital which is WRMC Medical Complex Cherokee Village just 12.9 miles away or 19 minutes drive away with a roundabout way of just 13.2 miles away or 21 minutes drive. If you love to buy fresh fruits and vegetables, Stone County Farmers Market is just 44.9 miles away or 1 hour and 1-minute drive. If you're running out of gas and you need to travel somewhere, Conoco gas station is just 9.1 miles or 15min drive away.Need to send a letter? US Post Office located is just 5 miles away or 8 minutes drive. If your family loves to eat outdoor , Patio Lino restaurant located just 10.5 miles away or a 17 minutes drive.If there is a member in the family who loves to play golf there is a near golf course which is the Turkey Mountain Golf Course located just 2.8 miles away or a 6-minute drive. Also if you love to catch fish and needed fishing materials you can buy the needed materials in Rock Springs Tackle located 103 miles away or a 2 hours and 4-minute drive. For those who loves to read you would gladly know that the Horseshoe Bend Public Library is 2.8 miles away or a 6 minutes drive.
With awesome outdoor activities and nature beauty, this location is perfect for settling in, retire, live and anything in between, This is indeed a wonderful deal that will never fail your expectations for having a great investment.
Asking Price: $399
APN: 800-01390-000
Legal Description: Section: Township: Range: Acreage: Lot: 72 Block: City: HORSESHOE BEND Addition: CAPITOL School Dist: 101
Size: 0.33 More or Less
State: AR
County: Izard
GPS: 36.221792, -91.728424
Conveyance Document: Special Warranty Deed
Recording: Seller records and pays fees
General Elevation: 768 ft.
Zoning: Residential
Power: By Alternative System.
Water: Water Catchment, Well or Delivery.
Sewer: By Alternative System.
Roads: Paved
Property Tax: $29.22
Time Limit to Build: None
Type of Terrain: flat to rolling
Closing/Doc. Fees: None
TITLE INFORMATION: Special Warranty Deed from Earth Adventure LLC to the Buyer
About the Seller: I am Luke Smith. I review thousands of properties for every one that I buy in order to bring you the best deal possible. The pricing I get them at is reflected in the pricing of what I am selling them for. They are priced at half the current market price or less to sell (and not be listed for years). Because of their price they don't usually stay for sale for very long. The first one to go to pay for it gets it. There is a checkout button on my site. If you would like to pay another way please let me know and I will help set it up.
If you are interested in one of my properties please Google your questions and or check out the FAQ section on my website. I have never been to this property. Everything I know about the property is on my website.
Conoco Gas Station
Izard County Elementary School
Patio Lino Restaurant
Rock Spring Tackle
Stone County Farmer's Market
Turkey Mountain Golf Course
Walmart Supercenter
---
Attachment: Building Permit Fee Schedule
[media-downloader media_id="11573″ image_url="https://ruralvacantland.com/wp-content/uploads/2017/06/NUMS-Syllabus-Download-PDF.png"]
Attachment: BOA-capitol-addition
[media-downloader media_id="21150″ image_url="https://ruralvacantland.com/wp-content/uploads/2017/06/NUMS-Syllabus-Download-PDF.png"]
---
Video
Position
Assigned agent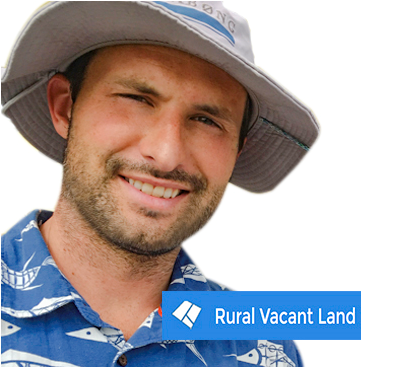 Luke Smith
1106 2nd St #851
Encinitas CA, 92024
Similar properties
$ 45,000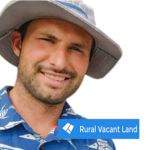 $3,799 Cash or $189 Down Owner Finance