Pronghorn, Elk, Deer and Mustangs, 10 acre in Elko County, NV
NEVADA
/

Elko County
$ 2,999
Property detail
Property overview
Price

$ 2,999

ID

010-36B-052

Type

Cash Sale

Contract

Sold

Location

NEVADA

/

Elko County

Area

10 acres
Description

Check this beautiful 10-acre property located in , Nevada. This property is just 6.1 miles to the town of Montello which has a stores, schools, restaurants and etc.. For your daily needs the Montello Grocery & Gas is an only 16-minute drive from the area and provide your home needs and at the same time you can gas up your engine. This location is a home of great dining areas such as Cowboy Bar and Cafe is only 16 minutes drive from the location and also and Saddle Sore Bar.
The best thing in this area is very near in International Airport Montello and just 12 minutes from the location. For your children, Montello Elementary School is 5.9 miles away from the location. And to send something to your loved ones, Montello Post Office is also 16 minutes drive from the subject location.
for water station, Montello Water System serves , Nevada
The city of Wendover straddles the Nevada-Utah border and is best known for its casinos. You might also find Bonneville Salt Flats State Park (blm.gov), 63.9 miles east of Wendover or around one hour and 32 minutes. And in East Humboldt Mountains is just 1 hour and 30 minutes. It is good for Elk hunting while Mule Deer hunting is good in Northeastern County is 1 hour and 46 minutes from the location. The early hunting season is from August to September. Before you can hunt you need a resident hunting license and non-resident hunting license. A resident hunting license is ranging $3 to $33 and it is free for native Americans and for a disabled veteran. And for a non-resident hunting license is ranging $4 to $199. To process your license you can purchase these items online or at any CDFW License Sales Office or License Agent. And for your hunting tools, you can buy it in ARMS R US LLC and it is just 1 hour and 52 minutes from the area.
Pronghorns like open plains, fields, grasslands, brush, deserts and basins. Between the summer and winter, pronghorns migrate between feeding grounds to survive the harsh winter. Low sage typically dominates the terrain occupied by pronghorns. In between the high
elevation sagebrush zone and Ninemile Flat is a piñyon forest.
Sparse stands of conifers exist at upper elevations and on north slopes, mahogany pockets with sagebrush and grass-covered slopes at mid elevations, dense pinyon-juniper with little understory at lower elevations, and sagebrush flats in the valley bottoms.
worth the trip from Montello.
Pilot Peak is just 1 hour and 45 minutes to drive along from the subject location. And Pilot Peak is a dominant peak that is noticed most readily as you drive from Wells Nevada towards Wendover. It is easily the most beautiful mountain in the whole region and it is one of the "ultra" peaks found in the lower 48, one of 57 with that designation. It has over 5700 feet of prominence, which makes it the 32nd most prominent peak in the USA. It is not a fun peak to climb since it is well guarded by talus slopes that make you earn your way to the top but once at the top, the reward is one of the finest views anywhere.
Wild horses and burros can quickly overpopulate an area. They have long life spans and are not very susceptible to predation or disease. Left unchecked, wild horse and burro numbers can double in four years. That can severely impact desert rangelands with scattered, small water sources like we have in Nevada.
This place is very suitable for your desired home, the opportunity awaits you, don't miss this timely deal.

APN: 010-36B-052
Sise: 10 Acres
Legal description: SUBD:GAMBLE DISTRICT SEC 3 TWP 39N RGE 68E MDB&M
State: Nevada
County:
GPS: 41.29247, -114.266
General Elevation: 5,406
Conveyance Document:
Zoning: Residential
Power: None
Water: None
Sewer: None
Roads: Paved to Dirt
Tax Status: $13.04/Annually
CLOSING/DOC. FEES: None
TIME LIMIT TO BUILD: None
About the Seller: I am Luke Smith. I review thousands of properties for every one that I buy in order to bring you the best deal possible. The pricing I get them at is reflected in the pricing of what I am selling them for. They are priced at half the current market price or less to sell (and not be listed for years). Because of their price they don't usually stay for sale for very long. The first one to go to pay for it gets it. There is a checkout button on my site. If you would like to pay another way please let me know and I will help set it up.
If you are interested in one of my properties please Google your questions and or check out the FAQ section on my website. I have never been to this property. Everything I know about the property is 6.3 miles on my website.
Cowboy Bar and Cafe
Cowboy Bar and Cafe is located at 443 Front St, Montello, NV 89830, USA and just 16 minutes to drive along from the location.
Saddle Sore Bar
Saddle Sore Bar is located at 4th & Front St, Hwy 233, Montello, NV 89830, United States and 6.1 miles away from the area via C St
Montello Elementary School
Montello Elementary School is located in Montello, NV 89830, USA and 5.9 away from the area.
Montello Grocery & Gas
Montello Post Office 
Montello Post Office is located at  143 Front St, Montello, NV 89830, USA and just 5.9 miles far from the area.
Bonneville State Park
 Bonneville State Park is located at Bonneville Salt Flats State Park, Wendover, UT 84083, USA and just 1 hour and 38 minutes
Video
Position
Assigned agent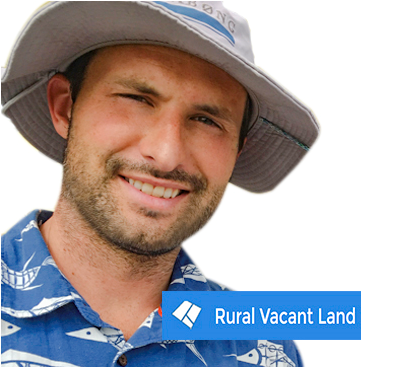 Luke Smith
1106 2nd St #851
Encinitas CA, 92024
Similar properties
$ 99 You pay the taxes and liens