🔥 Unlock Your Dream Escape: Prime Mobile & Trailer Home Lots Await Savvy Land Buyers! 🌳🏠
Izard County
/

ARKANSAS
$ 1,000 OR $1 in down payment and $100 for 25 months.
Property detail
Property overview
Price

$ 1,000 OR $1 in down payment and $100 for 25 months.

ID

800-09623-000

Type

Terms Sale

Contract

For Sale

Location

Izard County

/

ARKANSAS

Area

0.20 acres
Description
ABOUT THIS AREA: Are you tired of the traditional single-family residential home with high mortgage payments, energy inefficiency, and the burden of never-ending maintenance tasks? Consider a Trailer home or a tiny home! Trailer and Tiny homes  fit the needs of modern families, while emphasizing the unique benefits that set us apart from competitors.
Imagine a world where you can downsize your living space without compromising on comfort, style, or functionality. Our Freedom Series trailer homes and tiny homes are carefully designed to maximize every square inch, making efficient use of space, and providing all the amenities you need for a comfortable and fulfilling lifestyle.
One of the key features of Trailer homes is their unparalleled energy efficiency. With state-of-the-art insulation, high-quality windows, and smart home technology, these compact living spaces ensure that you'll save on utility bills and reduce your carbon footprint, all while enjoying a cozy, well-ventilated living environment.
Picture yourself living in a beautifully crafted home with a minimalist yet luxurious interior, complete with modern appliances and fixtures. As part of our value proposition, we offer customization options, allowing you to choose the perfect layout, colors, and finishes to match your unique taste and preferences. And when you invest in a Freedom Series home, you're not just buying a living space – you're joining a community of like-minded individuals who prioritize sustainability, freedom, and a simpler way of life.
But what truly sets our trailer homes and tiny homes apart from competitors is their unparalleled mobility. Are you yearning for a change of scenery or a new adventure? Simply hitch your Freedom Series home to your vehicle and hit the road! Say goodbye to the hassle of traditional moving experiences and enjoy the freedom to explore new places whenever you choose.
Ready to embrace the future of minimalist living and experience the benefits of the Freedom Series for yourself? Visit our website or contact one of our friendly sales representatives today to schedule a tour or request a brochure. Don't miss your chance to be part of this innovative and eco-friendly movement – secure your dream trailer or tiny home now, and start living the life you've always imagined.
Assessor's Parcel Number:800-09623-000
Size : 0.20 acres
Property Address:1303 PARK LN, HORSESHOE BEND, AR, 72512
GPS Coordinates( Approximate): 36.2477, -91.7755( Centre coordinates)
36.2481, -91.7755 36.248, -91.7754 36.2476, -91.7755 36.2477, -91.7757
GPS Coordinates (approx.): Please note that the GPS coordinates are approximate. They come from public assessor GIS data and are fairly accurate, but to find the exact boundaries of the property, it is best to hire a local surveyor.
Nearby Cities: 
Ash Flat, AR – Approximately 12 miles southwest of Horseshoe Bend (20 minutes driving)

Salem, AR – Approximately 22 miles east of Horseshoe Bend (30 minutes driving)

Mountain Home, AR – Approximately 37 miles northwest of Horseshoe Bend (1 hour driving)

Batesville, AR – Approximately 41 miles south of Horseshoe Bend (1 hour driving)

West Plains, MO – Approximately 49 miles northeast of Horseshoe Bend (1 hour 15 minutes driving)

Jonesboro, AR – Approximately 79 miles southeast of Horseshoe Bend (1 hour 45 minutes driving)
Power: In the area – North Arkansas Electric Co-op (870)-670-4361
Water: There is water in the area, Just connect to it.(870)-670-5885
Sewer: Sewer is available in the area, all you need is to connect to it. (Water/Sanitation (870)-670-5433)
Zoning and Planning (870)-670-5433
Roads Access: Paved
Terrain: Flat
Annual Tax: $19.48
MRID: $107.25( Annually)
MSID: $34.24 (Annually)
Time to Build: No Limit (There is NO time limit to build on the property. So you can build if you want to or you can just hold this lot as an investment with no maintenance requirements)
HOA/POA Fees: None
Title Conveyance: Special Warranty Deed.
Pricing: 
Cash Sale: $1,000. 
Seller Finance: First Option: $1 in down payment and $100 for 25 months.
Second Option: $1 in down payment and $ 150 for 17 months.
Third Option: $1 in down payment and $ 125 for 20 months.
Doc Fee: $ 208.00
TOTAL: CASH PRICE + DOC FEES =  $ 1,000
We accept wire transfer, checks, money order and ACH debit. 
( *NO CREDIT CHECKS AND NO PREPAYMENT PENALTY.*)
Recreational Activities
Aviation

Beach

Boating

Camping

Canoeing/Kayaking

Conservation

Fishing

Horseback Riding

Hunting

Off-roading
Common Features

Boat Ramp

Campground

Golf

Jogging Path/Bike Path

Landing Strip

Laundry

Marina

Park

Playground

RV Parking

Spa

Tennis

Fish
Game

Bear

Dove

Ducks

Elk

Geese

Hog

Quail

Turkey

Whitetail Deer
Contact:
Reference Number: 12 (Please note this important number, it will be handy when you reach out to us.)
Phone: 6086182680.
               6086182680( TEXT & VOICEMAIL)
Email: info@liahlands.com or customersupport@liahlands.com 
Following an exhaustive due diligence investigation of this property, we encourage potential buyers to conduct their own thorough research. It is advisable to familiarize oneself with the property prior to finalizing the purchase. While the information provided is considered reliable, it is not guaranteed. We cannot be held accountable for the accuracy of the details provided. It is incumbent upon the buyer to verify all pertinent information with the relevant county authorities.
The property is being offered on an "as-is" basis, with no express or implied warranties regarding its location, condition, accessibility, terrain, or buildability. The advertised sizes are approximate and should not be taken as definitive. It is the buyer's responsibility to perform all necessary due diligence before placing a bid. By proceeding with a purchase, the buyer acknowledges that they have completed their due diligence and fully comprehends the legal obligations inherent in the transaction.
Position
Assigned agent
Similar properties
$ 799 OR $1 down $150 monthly payment for 18 months
$ 25 a month fro 96 months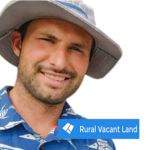 $ 995 OR $95 DOWN & $85 MONTH FOR 12 MONTHS